Qazzoo Reviews
Need a second opinion? Check out our awards, accolades, recognitions and reviews to see what respected outlets are saying about us.



The site seeks to drive down the cost per lead in comparison to other national sites such as Zillow and Trulia.



Determined to change the way people think of search engines.



Qazzoo.com, empowers local consumers and allows small businesses to reach out to their core audience on a frictionless platform.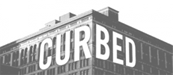 The site is very real and aims to connect brokers with potential clients, rather than buyers with particular properties.



A consumer powered search engine that connects consumers with local merchants who can provide the exact products and services they are seeking